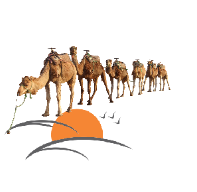 CASABLANCA TO MARRAKECH VIA DESERT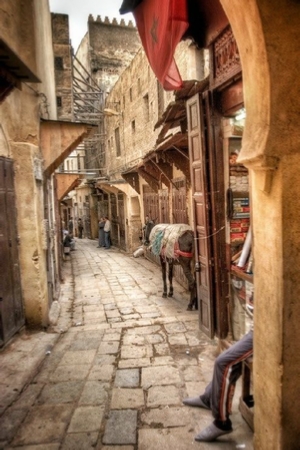 Morocco Sahara Holiday offers guided 4 day From Casablanca to Marrakech via Desert , including Middle Atlas, Sahara desert in Merzouga and Marrakech.
MOROCCO EXCURSION TO SAHARA DESERT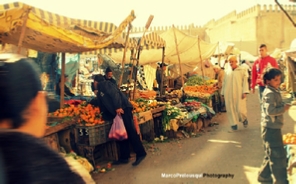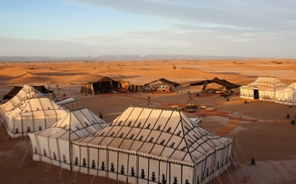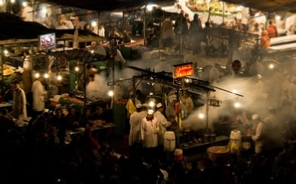 Visit Fes
Explore Middle Atlas
Camel ride in Sahara desert
Sleeping in Sahara desert bivouac
Visit Dades and Todra
Unesco site of Ait Benhaddou
4 DAY FROM CASABLANCA TO MARRAKECH VIA DESERT
MAP FOR TOUR FROM CASABLANCA


How many person travelling with you
We offer discount for children
If you travel in low or high season
Price depends on type of accommodation (standard / luxury)


DAY 1 : MARRAKECH - HIGH ATLAS - AIT BENHADDOU - OUARZAZATE - DADES VALLEY
Our driver will pick up you from your riad in Marrakech then travel To Dades Valley through High Atlas Mountains to the southern side of the mountains, form Marrakech To Ouarzazate , with its Tizi n'Tichka , is a marginally large road and safer option. Completed in 1936 by the foreign legion , this stretch of the N9 gives stunning views. The total distance from Marrakech To Ait Benhaddou is nearly 180 km we should stop in Good place like in TADART The Tizi n'Tichka itself which is almost exactly halfway arrival To Ait Benhaddou around 1 p.m. having the lunch then visiting it , it is up on dramatic hillside , the Kasbah of Ait Benhaddou ; 70 km from Ouarzazate , is one of the largest complexes of traditional packed -earth buildings in Morocco , hence its place on the UNESCO -sponsored World Heritage list. The place's fame has spread far and wide and high season coach load after coach of visitors drive up , pause for a few Photographs to be taken and then leave. The kasbah towers offer view across the area and the old village also includes a large Agadir, or store house , Ait Benhaddou grew because of its stategic location on the south side of the Atlas near the convergence of the Draa and Dades Valley Routes. The Kasbah is a must for Tourist, both of its unique architecture and its role in the film industry our day continue to Dades Valley where we will spend the night with dinner and breakfast.
DAY 2 : DADES VALLEY - TODRA GORGES - ERFOUD - MERZOUGA ERG CHEBBI DUNES:
Our highlight day start after breakfast and drive through Road of the Thousand Kasbahs as it is marketed , runs between Dades and Merzouga through arid plains oasis with a backdrop of harsh mountain landscapes , where semi-nomadic Berber pasture their flocks. However, Tourists buses and four wheel drives bring their flocks to the growing villages at the start of the spectacular Gorges. We will have lunch in somewhere in Todra Gorges The particularly spectacular in the evening when the Rocks are coloured in the bands of bright sunlight and dark shadow , is narrower and more winding reach Merzouga Desert between 4 and 5 p.m. then ride the Camels To our Desert Camp for overnight and dinner.
DAY 3 : SAHARA DESERT- RISSANI - DRAA VALLEY - OUARZAZATE
After breakfast, shower drive to Sijilmassa( Rissani ) was once the Berber capital of the Tafilalet region , and a major tradin centre. It was founded in 757 by the Arab leader Mousa Ben Nasser , and its location on the major Sahel to Europe trade route, from Niger To Tangier , gave it considerable importance and prosperity , trading in gold ,its fame grew as did its size. The ruins, little of whish remain, are between the town and the river. A major new Kasbah was put by Moulay Ismail ,but Ait Atta tribe destroyed the town in 1818.The current Alaouite dynasty settled in the surrounding region in the 13th century before gaining the Moroccan Sultanate in the 17th century. Then Travel via Draa Valley The Road southeast from Ouarzazate To Zagora is spectacular, first winding its way across the jbel Anaouar Mountains , and then down along the Draa Valley , a Strip of intense cultivation and a band of vivid colour weaving through the Desert .here and there are red-earth coloured kasbah and villages of flat-roofed houses , their rooftops edged with crenellation. once the Draa Valley was one of the longest Rivers in North West Africa reach Hollywood of Morocco here you will have accommodation with dinner and breakfast.
DAY 4 : OUARZAZATE - TELOUET - MARRAKECH
In the morning visiting The Highlight of Ouarzazate strategical placed at the confluence of three Rivers ,The immediate vicing of Ouarzazate is often used as a film location , since lawrence of Arabia was filmed at Ait Benhaddou , the region , close to Mountains and Desert , has been a popular director's choice , then continue to TELOUET is An egale's nest of place, high in the mountains, Telouet is something of legend . it has one of the most spectacular KASBAH in the Atlas .within living memory , arrival to Marrakech late afternoon.
Private tour in comfortable vehicle with A/C
Pick up / drop off from your hotel or airport
Driver , Fuel
Camel trek and night in Sahara desert camp
Breakfast / Dinners as per itinerary
Camel for each person
INCLUDED IN 4 DAY FROM CASABLANCA TO MARRAKECH VIA DESERT
Flights to / from Morocco
Lunches and soft drinks